Damon Hill has commended Lewis Hamilton for his renewed optimism about the W14 after publicly criticising the Mercedes team earlier this season.
The Silver Arrows demonstrated significant improvement at the recent Spanish Grand Prix, with both W14s exhibiting strong race pace and minimal tire degradation, resulting in their first double podium finish of the season.
Hamilton finished second, trailing only Max Verstappen, showcasing how the Red Bull of Max Verstappen still maintains an advantage. However, both Hamilton and George Russell successfully fended off Sergio Perez, who started 11th on the grid.
Mercedes proved to have the second-fastest car on the track in Barcelona. In contrast, Ferrari continued to struggle with race pace, and Aston Martin lacked their usual competitiveness.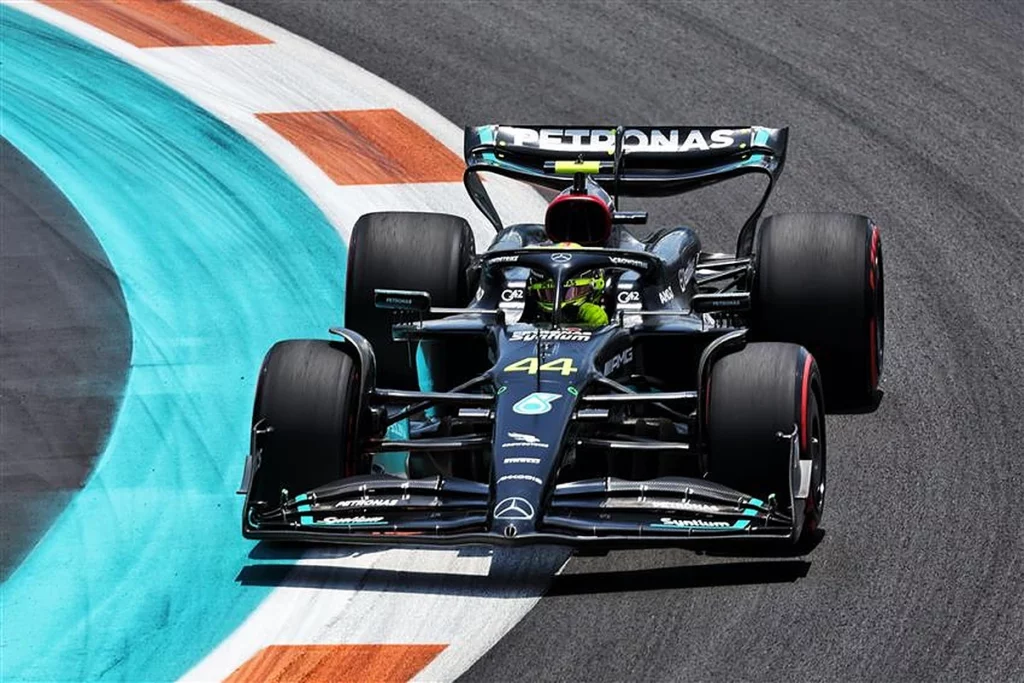 Want to work in Formula 1? Browse the latest F1 job vacancies
This performance was a welcomed change for Mercedes following a challenging start to the season.
Initially sticking to their 'zeropod' aerodynamic concept for 2023, the team eventually acknowledged the necessity for a change as early as the first race weekend in Bahrain. It was during this race that Hamilton publicly voiced his concerns, urging the team to address the car's issues.
Hamilton stated: "I've driven so many cars in my life, so I know what a car needs, I know what a car doesn't need.
"It's about owning up and saying, 'Yeah, you know what, we didn't listen to you, it's not where it needs to be, and we've got to work.'"
Article continues below
Since arriving in Monaco with a more conventional design, Mercedes has shown promising signs of progress, aiming to return to regular contention for race victories.
Damon Hill, the 1996 world champion, commended Hamilton for his influential role in prompting the change, which has evidently contributed to their notable advancements.
Hill said: "Mercedes demonstrated in the race that they have surpassed the threat from Aston Martin and Ferrari on a circuit that tests the car's tire management, aero balance, and performance. 
"It has showcased its potential there.
"Although each circuit is different, Barcelona reveals pure performance, aero package, and balance, which is why Max was so dominant.
READ: George Russell contradicts Lewis Hamilton
"There are definitely encouraging signs for Mercedes."
"This progress may unlock further potential. However, whether it's sufficient to overcome Red Bull remains uncertain, as they are constrained by the fundamental chassis underlying the car.
"Hearing Lewis say, 'I'm enjoying driving the car,' is a positive sign because he had been advocating for changes. Mercedes has listened to his pleas and witnessed progress, so well done to Lewis."