Max Verstappen observes that team-mate Sergio Perez has settled in nicely to the team, and is more comfortable with the RB18 under the new technical regulations.
Perez signed for Red Bull to replace Alex Albon for the 2021 season, and he managed five podiums as well as a race win in what was overall a satisfactory debut season for the Mexican.
It earned him another go in 2022, and the new technical regulations have meant that everyone is more or less starting on a clean slate, and his pole position in Jeddah, coupled with two podium finishes, is evidence that he is very capable of helping to bring home the Constructors' Championship this season.
READ: 'I'm not a saint' as Vettel declares his concern over the future
Verstappen has out-qualified Perez four times in the opening four rounds of the year, and has won all of the three races he has finished, so has once again established himself as the number one, but the reigning champion has been impressed by his team-mate's start.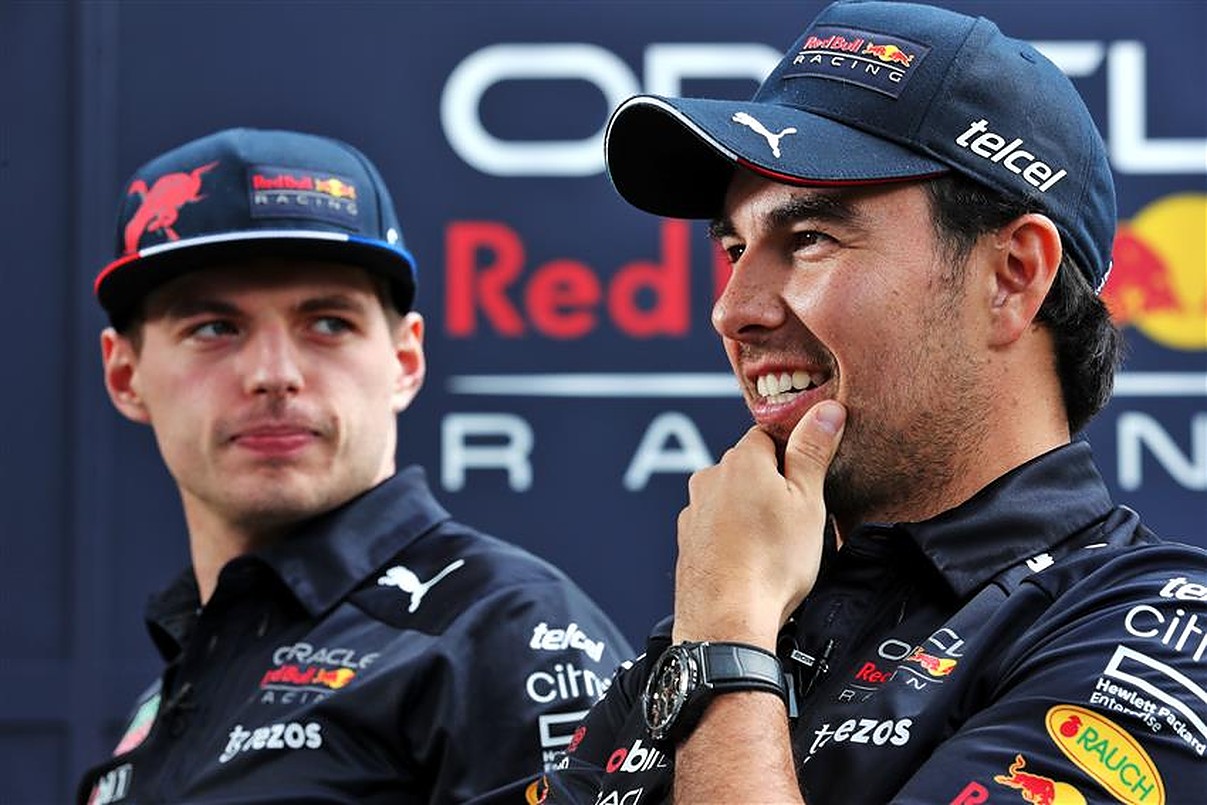 "I think it helps, of course, to have a year with the team and I think, of course, with the new rule changes, everyone had to start from zero really," he said.
"It seems like he is a lot happier in the car, so that's really good for the team."
Team principal Christian Horner agrees, affirming that the car this year is more adaptable to both drivers, unlike previous iterations that have had proclivities – something that might ultimately have been detrimental to Albon and his predecessor Pierre Gasly.
"He's driving at a very high level. He's more comfortable in the team this year," he explained after the Emilia Romagna Grand Prix.
Article continues below
"I think the car suits him better this year. It doesn't have some of the peculiarities the previous, probably three, cars of ours had.
"We are happy with the job he's doing."
Though it is early doors, the 48-year-old finds himself pleased with the work of the 32-year-old.
"We've only seen a sample of four races, so it's still early in the year," he added.
READ: Russell reacts to Wolff's assessment of 2022 Mercedes: 'That's a bit of an understatement'
"But everyone within the team is very pleased with the job Checo is continuing to do."
Perez is currently third in the Drivers' Championship, 38 points behind leader Charles Leclerc and 19 adrift of Verstappen.