Esteban Ocon insisted after Saturday's Sprint Shootout at the Brazilian Grand Prix that he didn't lose control of his car, prior to colliding heavily with former team-mate Fernando Alonso.
This incident unfolded in the final minute of SQ1, with Ocon having been in need of a faster lap-time to progress to SQ2.
As the Frenchman started his lap, Alonso was just ahead having finished his.
Alonso, therefore, pulled to the outside of the circuit as he was on a cooldown lap, to allow Ocon past.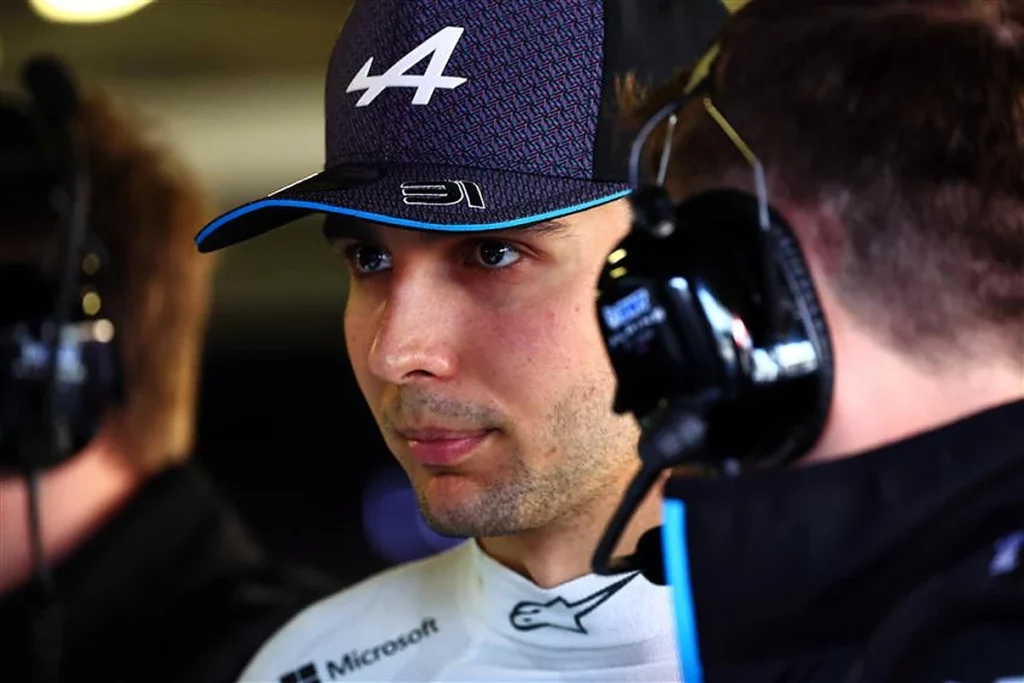 Want to work in Formula 1? Browse the latest F1 job vacancies
However, as Ocon exited the second corner his car suddenly snapped on him, sending him considerably wider than usual.
Ocon's snap sent him into Alonso's path, with the Alpine driver having collided with the Spaniard's front-left tyre.
The collision sent Ocon into the barrier on the outside of the Turn 3, resulting in an immediate red flag.
It certainly wasn't a small impact, with Ocon having been left feeling a "bit sore".
Article continues below
"It was a hard impact. I'm feeling a bit sore obviously after that one but it doesn't matter we'll go on racing," Ocon said after the incident, as reported by RaceFans.net.
It was a truly bizarre incident, given that Alonso suddenly turned left right before Ocon crashed into him.
Some put the majority of the blame on Ocon for the snap he experienced on the exit of Turn 2; however, the Frenchman has insisted that he was in full control.
Ocon argued that the "whole paddock" was going through the second corner exactly as he did, perhaps in an attempt to put the blame on Alonso.
The Alpine driver insisted that Alonso "didn't leave enough space", although it was ultimately deemed as a racing incident by the stewards.
Had it not been for the collision, then Ocon believes progressing to SQ2 was on the cards.
"It's a difficult one to swallow because we were on for a good improvement on that lap we were going to go through in SQ2," said Ocon.
READ: Sauber breaks silence on Audi exit
"But we found Fernando in the way. I heard people saying I lost the car, it's not true. We had corrections like that throughout the whole paddock, even on Lando [Norris'] quickest lap he had a correction there and ran wide like this.
"Fernando steered to the left in the middle of the corner and didn't leave enough space and we collided. But in the end it doesn't matter about that, that's something that happened, obviously we will now go on and focus on the race."
Miraculously, both cars were repaired in time for the sprint race, although both failed to score any points.