Red Bull are the second team to kick off their 2023 season, with their season launch taking place in the USA just days after Haas showed of their new livery.
It is worth noting that this launch is a season launch rather than a car launch, meaning the certain details about the RB-19 may be kept a secret until pre-season testing in Bahrain.
As part of his new role as Red Bull's third driver, Daniel Ricciardo is currently in the United States to take part in the promotional activities involved in the season launch as has even appeared on 'Late Show' with Stephen Colbert.
While on the show Colbert asked his Australian guest why he believes Formula 1 has grown so popular in the USA in recent years, with Ricciardo giving a typically comedic response before addressing the topic.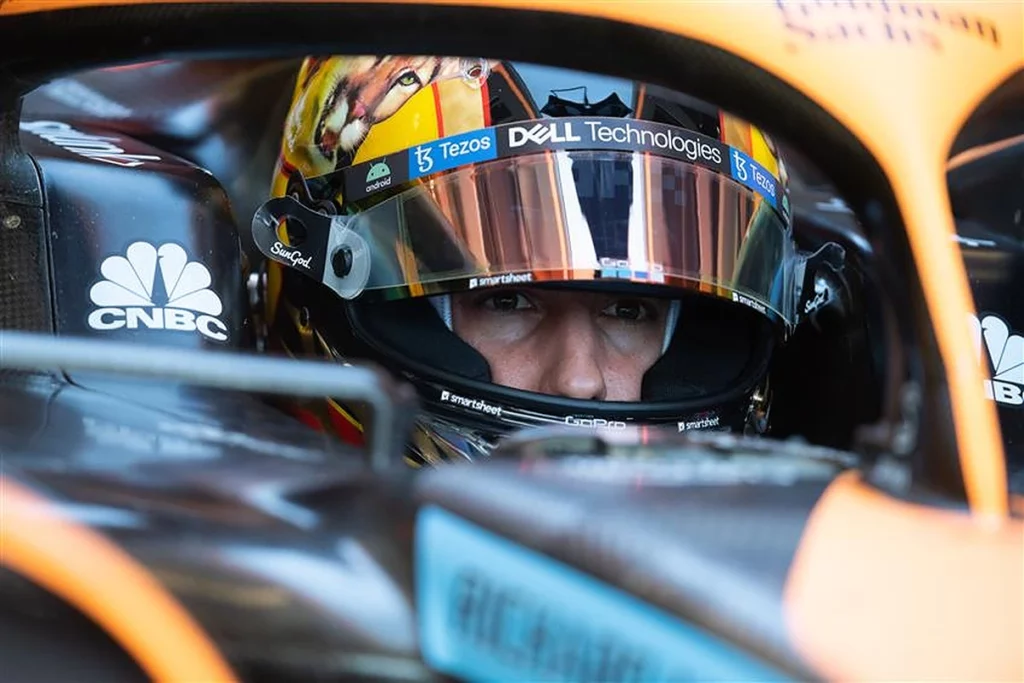 READ: Oscar Piastri heads out on track with McLaren
"I was gonna say something serious, but I think ultimately it's probably my good looks!" Ricciardo joked.
"I think it's the 'Drive to Survive' series on Netflix which has kind of blown up. I think that's put F1 on the map worldwide.
"They're about to go into season five which is pretty wild. There's parts of the world where it's always been big, you know, like Europe, Formula 1 has always existed for many, many years and there's always been like a core following there.
"I knew the States… I feel it was inevitable to blow up here because you do sports so well and it was just, I would say, a matter of time but I feel like it accelerated through this Drive to Survive show."
Article continues below
READ: Ford's deal with Red Bull gets embarrassingly leaked
American motorsport fans have historically preferred series like IndyCar and NASCAR to Formula 1, however 'Drive to Survive' has given them access to a level of understanding about the sport that was previously unavailable.
American company Liberty Media's takeover of Formula 1 in 2017 has also played a key role in F1's growth in the USA, with three races set to take place in the country this year.
The Austin and Miami Grand Prix will be joined on the calendar by the first ever Las Vegas Grand Prix, which is set to be one of the biggest race weekends in motorsport history, with some even tipping it to be commercially bigger than this year's Super Bowl.