The FIA have prohibited the unique Safety Car restart employed by Red Bull's Max Verstappen, meaning that he will not be able to drive alongside his opponents ahead of green flag racing.
Verstappen drove side-by-side with Sir Lewis Hamilton under the Safety Car head of his dramatic last lap move on the Briton to take his maiden world title last year, and Mercedes appealed this, suggesting that it was illegal.
This was dismissed, as the Dutchman was not found to have contravened any regulations with the move.
READ: Perez regrets tyre choice after qualifying P3 in Australia
He then deployed the same tactic at the season-opening Bahrain Grand Prix on Charles Leclerc, but got himself caught on the inside, leaving Carlos Sainz to pass him later in the lap.
He repeated the action in Saudi Arabia a week later, and would eventually pass Leclerc to take victory in a thrilling evening of racing.
Section 55 of the sporting regulations rule against any overtaking under the Safety Car, but did not specifically mention driving alongside another competitor.
As a result, Jolyon Palmer affirmed that the 24-year-old had done nothing wrong.
"Max [is] doing his little weaving, Charles is accelerating and braking on the throttle and brakes all to try and get the tyre temps up. But the whole way through this, Max is just sitting there alongside," he explained.
Article continues below
"He doesn't overtake, he's just sitting there, just being an absolute nuisance for the race leader."
He was asked by Haas reserve driver Pietro Fittipaldi if the move was legal.
"So long as you don't overtake," he replied.
"Remember in Abu Dhabi were he just about did, it is a fine margin.
READ: Verstappen concerned by Ferrari's pace in Melbourne
"He even caught up with Lewis briefly and that was still being investigated by the stewards. Then he was on the racing line, so Hamilton could not really cut the corner."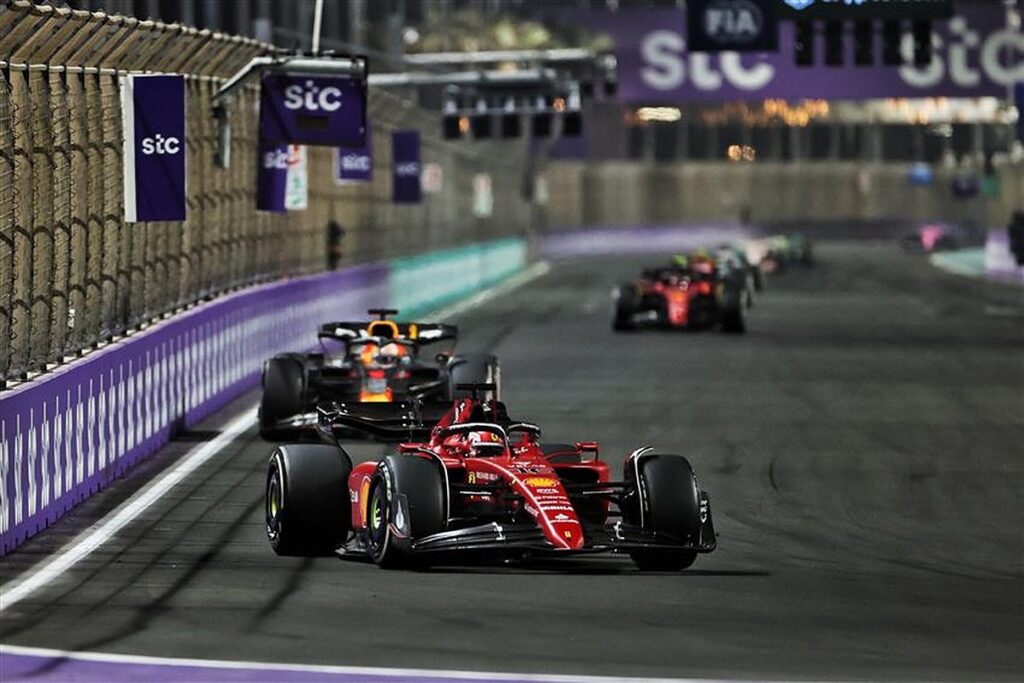 Having reviewed it, the FIA have deemed Verstappen's move unsafe, and have issued new guidance on restart procedure.
"In order to avoid the likelihood of accidents before the Safety Car returns to the pits, from the point at which the lights on the car are turned out drivers must proceed at a pace which involves no erratic acceleration or braking nor any manoeuvre which is likely to endanger other drivers or impede the restart," reads article 55.14.
They also provided a diagram, displaying one car alongside another underneath a red cross to symbolise that such a manoeuvre is now illegal.