Lewis Hamilton has been "controversial as always" ahead of this weekend's United States Grand Prix, after sharing his view on the conditions experienced recently in Qatar.
The Qatar Grand Prix was a gruelling affair which tested the drivers to their limit, resulting in Lance Stroll losing consciousness during the race, whilst Esteban Ocon threw up in his helmet.
Fernando Alonso was burnt by his car in the opening laps, whilst others opened their helmets whenever they could do get some cool air.
Cool air was nowhere to be seen at the Lusail International Circuit, as it was the high heat and humidity which caused the problems for the drivers.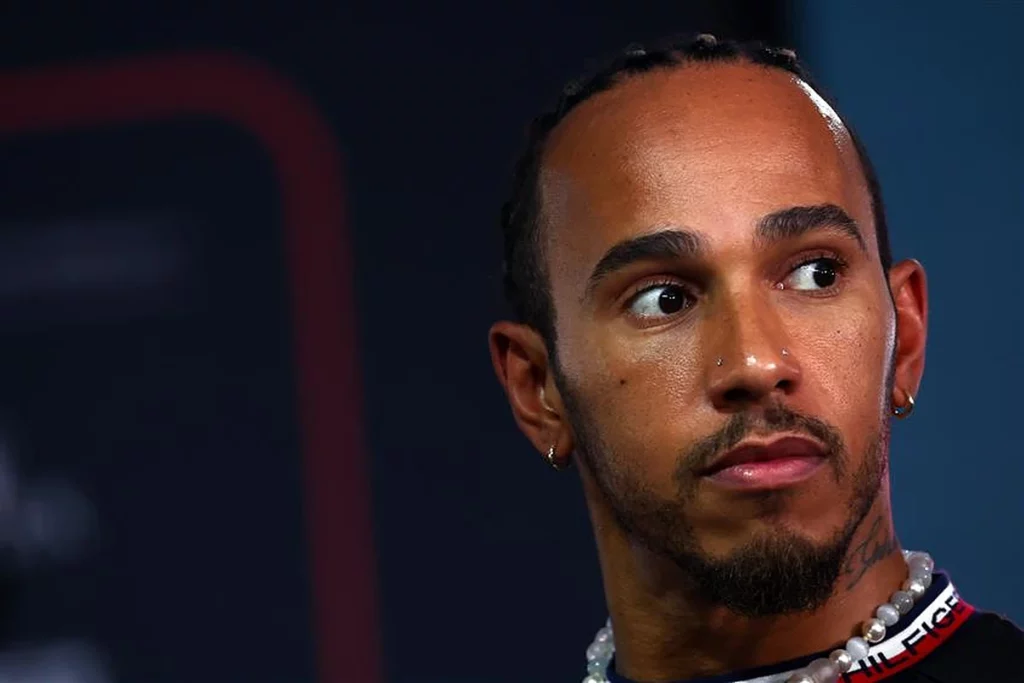 Want to work in Formula 1? Browse the latest F1 job vacancies
Several drivers passed out in the medical centre after the race, although most dropped to the floor immediately after getting out of their car.
Some drivers have called for the FIA to ensure that a repeat of what they faced in Qatar is never experienced again, whilst Hamilton has shared a very different opinion.
Hamilton, of course, retired from the race at the first corner after colliding with George Russell, meaning he didn't experience the conditions.
However, having raced in F1 since 2007, Hamilton recalls how physically challenging it used to be racing in Malaysia, where the temperatures were hotter than they were in Qatar.
Article continues below
The seven-time World Champion has insisted that F1 is an "extreme sport" and that it's down to the drivers to "train harder", in order to deal with whatever conditions they face.
"I'm going to be controversial as always," Hamilton said in the Drivers' press conference on Thursday.
"Obviously I didn't do the race, so didn't get to feel the pain that the drivers felt. But I have obviously been here a long time. Malaysia was much hotter than that race and I know what it's like to lose four or more kilos in the race and barely being able to stand afterwards.
"My feeling towards it is… this is an extreme sport. You don't have marathon runners who are passing out after the marathon, saying you have got to make it shorter. This is an extreme sport and we are paid very highly for what we do and from my perspective when I've not been feeling great at the end of the race, I've just got to train harder and that's how it's been for me."
The Mercedes driver has stressed that in F1 the drivers must be "pushing to the limit" as they're "supposed to be elite athletes".
Hamilton is in favour of the races being challenging as it'll separate those who put in that "extra bit of training" to those who do the bare minimum.
"I don't personally want them to shorten the races and make it easier for us. I want it to be extreme," Hamilton added.
READ: Alpine announces new financial backers
"I want to feel the difference, I want to feel pain in my body, I want to be able to, hopefully with that extra bit of training that you put in or that extra bit of dedication that you have had, helps you get that extra lap and win that race. That's what this is about.
"We have got to be careful how we move with changes. We have got track limits and all these big runoff areas. Back in the (Ayrton) Senna days, you go over the kerb, it's grass and you pay the penalty. It's like, 'let's not get too soft!'
"Of course, if I was in the race, I would have struggled to get out afterwards also. But, I love that. That makes it closer to what it was back in the day, where Mansell was passing out after a race – this is extreme and we are supposed to be elite athletes and to be elite, you need to be pushing to the limit."