Ferrari team principal Mattia Binotto has slammed the suggestion that his team were simply the benefactors of a head start on their 2022 challenger, insisting that they started at the "same point" as everyone else.
Ferrari have made an exceptional start to the 2022 season under the new technical regulations, taking a one-two in the opening race of the season in Bahrain before again getting both cars onto the podium a week later in Saudi Arabia.
As a result, Charles Leclerc leads Carlos Sainz by 12 points in the Drivers' Standings, and the Scueria find themselves 40 points clear of Mercedes in the constructors' battle.
READ: Zak Brown sends warning to Monaco GP organisers following Las Vegas GP announcement
Insinuations have been made that Ferrari are in such a good position now due to their incapacity to fight for the title last year and their poor 2020 campaign, while Mercedes and Red Bull ploughed resources into 2021, but Binotto scoffs at such statements.
"No, that's completely wrong," replied the Ferrari boss.
"According to the rules, everyone was only allowed to start working in the wind tunnel and simulator on January 1 2021. We may have put more focus on 2022, but we all started from the same point and just did a good job."
Ferrari's F1-75 appears to be the most versatile car this year, while Mercedes, who have won all of the last eight Constructors' Championships, are still trying to get their heads around their "porpoising" problems.
The Italian, however, insists that it is too early to consider his team favourites, particularly as the Silver Arrows and Red Bull will be introducing key updates to their cars in the next few races along with the Maranello squad.
Article continues below
"I don't think we have an advantage over the others. Whoever has the advantage will only become clear after five races," he added.
"But we have scored 78 points out of a possible 88 so far which is definitely a significant number to be happy about."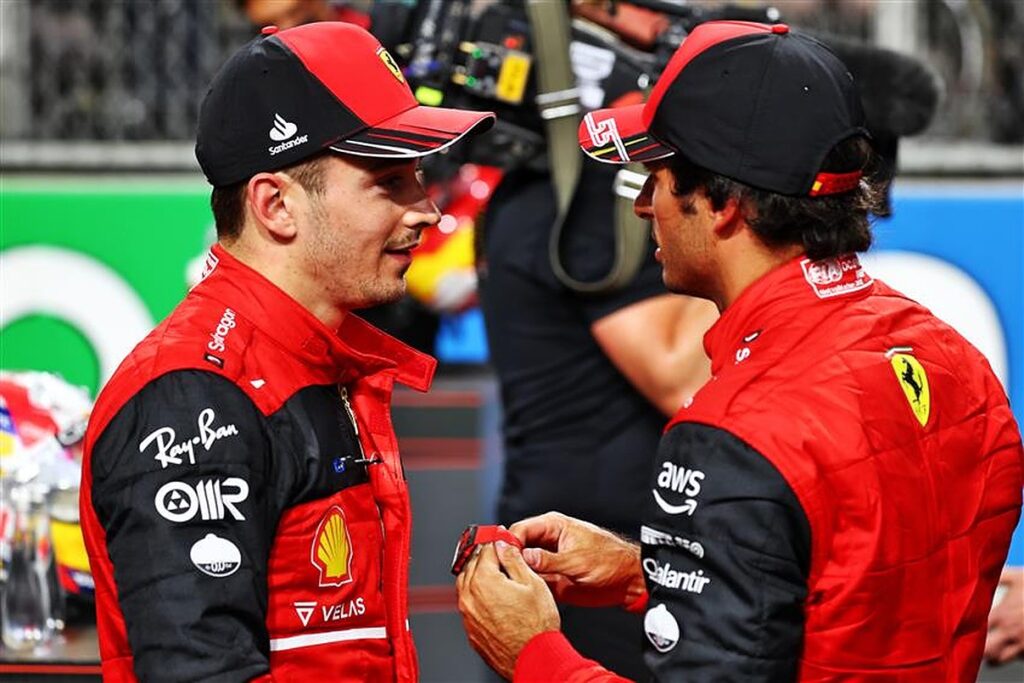 In a "dream" debut season with Ferrari in 2019, Leclerc managed two wins and 10 podiums as well as 18 points finishes in 21 races as he out-performed team-mate and four-time world champion Sebastian Vettel.
READ: Ferrari to ensure Leclerc and Sainz parity by splitting upgrades between Imola and Spain
He was rewarded with a contract extension until the end of 2024, and Binotto has no doubt that the Monegasque, who leads the standings currently, can compete for championships.
"But that's just what we expected," he said.
"When we extended his contract to 2024, we did it because we know he can fight for the title."
Ferrari haven't won a title since the 2008 Constructors' Championship, and the Tifosi will desperately be hoping they can emerge victorious this year.