Red Bull team principal Christian Horner has unveiled a fascinating revelation concerning the team's forthcoming F1 seat for the 2025 season.
With Max Verstappen firmly secured under a long-term contract until 2028, the spotlight has turned toward Sergio Perez, whose current contract is set to conclude at the end of 2024.
Despite Perez's inconsistent performances alongside Verstappen this year, Red Bull has consistently affirmed his place for the upcoming season.
However, Horner's recent comments suggest a competitive shift for the 2025 season, with numerous drivers expressing keen interest in the coveted seat.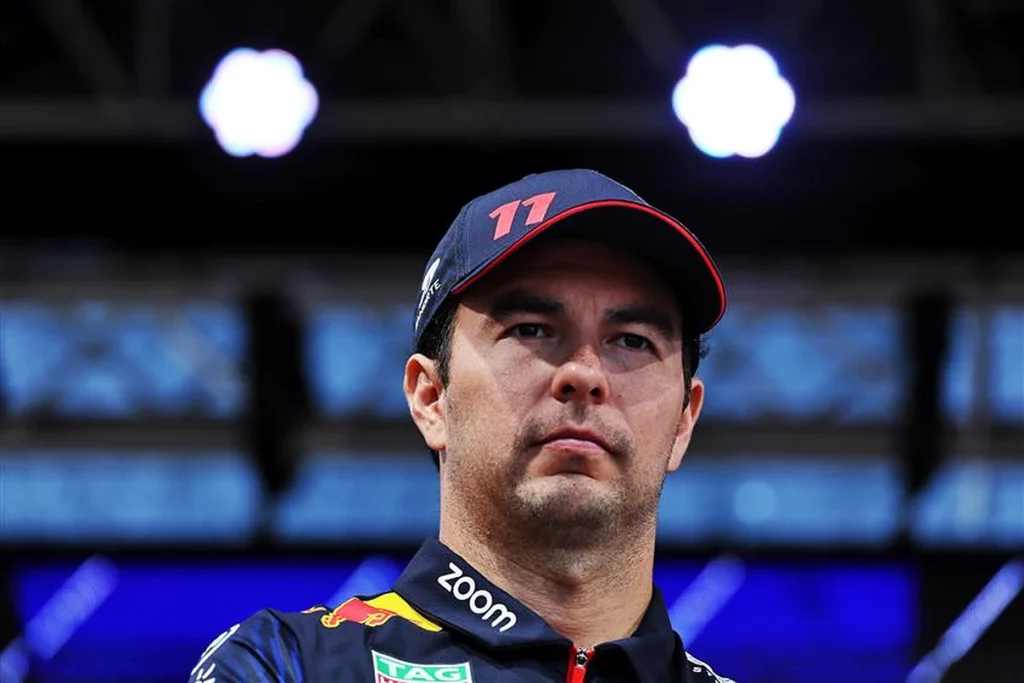 Want to work in Formula 1? Browse the latest F1 job vacancies
Horner remarked, "It's just the position that we're in it's great to have a lot of interest."
He went on to underline that this interest extends beyond the confines of the existing Red Bull driver lineup, including Perez and Daniel Ricciardo.
Horner shared with Sky Sports News, "And it's not just from those drivers [Perez and Ricciardo] – it's from drivers outside our spectrum as well regarding 2025."
Considering the remarkable performance of the RB19 in the current season, it comes as no surprise that many drivers across the grid are intrigued by the prospect of joining Red Bull, even if it entails being paired with Verstappen.
Article continues below
While Perez aims to solidify his position over the next year and a half, another contender has already voiced his ambitions.
Daniel Ricciardo, initially drafted into AlphaTauri as a replacement for Nyck de Vries, is steadfast in his desire to return to the Red Bull main team on a permanent basis.
This aspiration is also shared by Ricciardo's teammate, Yuki Tsunoda, who envisions a promotion to Red Bull in the future.
Within Red Bull's own pool of junior drivers, Liam Lawson appears to be the frontrunner for potential elevation to the F1 ranks in the coming years.
However, beyond this internal talent pipeline, several external candidates are speculated to be available for the 2025 season. Lando Norris, known to have engaged in discussions with Red Bull, acknowledged contemplating a departure from McLaren before a recent upturn in form.
Norris has garnered significant admiration, being viewed as a potential future world champion and one of the most promising talents in the field.
Additionally, McLaren's standout rookie, Oscar Piastri, has impressed during his inaugural F1 campaign, positioning him as a probable candidate for a Red Bull seat in the future.
The Red Bull principal's previous expression of regret for not incorporating Piastri into their junior program during his meteoric rise to F1 prominence suggests the Australian could be a viable option to partner Verstappen.
Another conceivable contender could be Charles Leclerc, whose contract with Ferrari concludes at the close of 2024.
READ: Nico Hulkenberg explains why F1 is losing fans in Germany
Despite persistent rumours, Leclerc has consistently expressed his commitment to Ferrari, potentially prolonging his tenure until 2026.
The possibility of Alex Albon's return also sparks curiosity, as Albon's impressive resurgence since joining Williams in 2022 has garnered acclaim from Horner and Helmut Marko.
However, having previously parted ways with the Red Bull fold, a reunion with the team seems improbable given his newfound alliance with Williams.