Red Bull team principal Christian Horner has insisted that a new technical directive introduced by the FIA won't have any effect on the Milton Keynes-based side, with it set to be introduced at the Singapore Grand Prix.
At the Marina Bay Circuit in two weeks' time, a new Technical Directive is set to be introduced, with the FIA wanting to clamp down on flexi-wings, or as Horner calls them, "rubbery nose boxes".
Effectively, the governing body want teams to stop exploiting the regulations, which do allow for the wings to flex.
If the wings weren't allowed to flex, then they'd likely break into several pieces and fail due to the downforce being produced.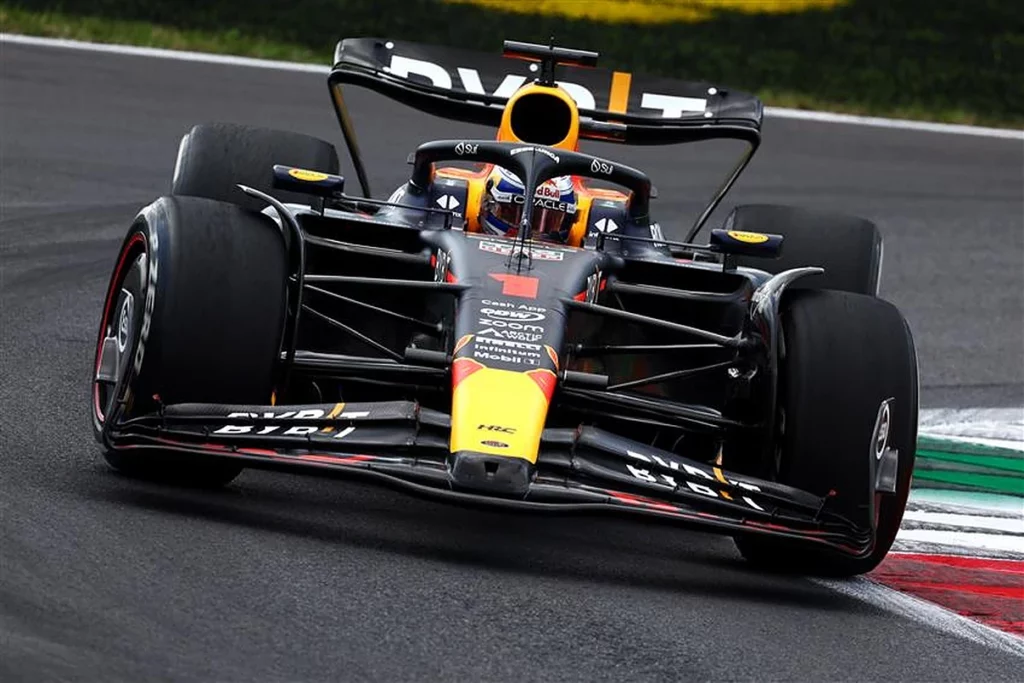 Want to work in Formula 1? Browse the latest F1 job vacancies
The wings therefore have to be able to bend slightly to sustain the force; however, it's been noted that some teams have run wings which flex too much, to improve their performance.
This will therefore be stopped at the Singapore GP, although Horner insists that the Technical Directive won't have any impact on the Austrians.
"It's not something that affects us," Horner said, as reported by RacingNews365.com.
"We've seen a few rubbery nose boxes, shall we say, so we'll see those get addressed, I guess, in Singapore."
Article continues below
Onboard cameras have shown wings flexing at high speed, before returning to their actual form at lower speeds, something the FIA aren't happy about.
Interestingly though, Ferrari team principal Frederic Vasseur has pointed out that the Technical Directive isn't actually a new rule in itself, but a "clarification" of a regulation already in the sport's rulebook.
It therefore means teams have been sneakily breaking F1's regulations, with Vasseur believing that the Technical Directive has been introduced potentially because the specific regulation regarding flexi-wings "was not clear enough".
Vasseur remains adamant that himself and the Maranello-based team "trust" the FIA's actions.
READ: Lewis Hamilton lays the blame on Mercedes
"By definition, a TD is a clarification of the regulation," Vasseur said.
"It means that there was already a regulation in place and we have to trust the FIA that, if they consider that they have to do the TD, it's probably that the regulation was not clear enough.
"We trust the FIA in this direction to do that."