Lewis Hamilton was full of fun and games after the Singapore Grand Prix on Sunday, where he claimed his 196th Formula 1 podium.
The seven-time World Champion had been set to finish in fourth but inherited third after George Russell crashed out of the position on the final lap.
Both Mercedes drivers were quicker than Carlos Sainz and Lando Norris in first and second, to the extent where a victory was looking very much on the cards.
However, overtaking proved to be too challenging at the Marina Bay Circuit, due to the leading drivers having been pushing on the absolute edge.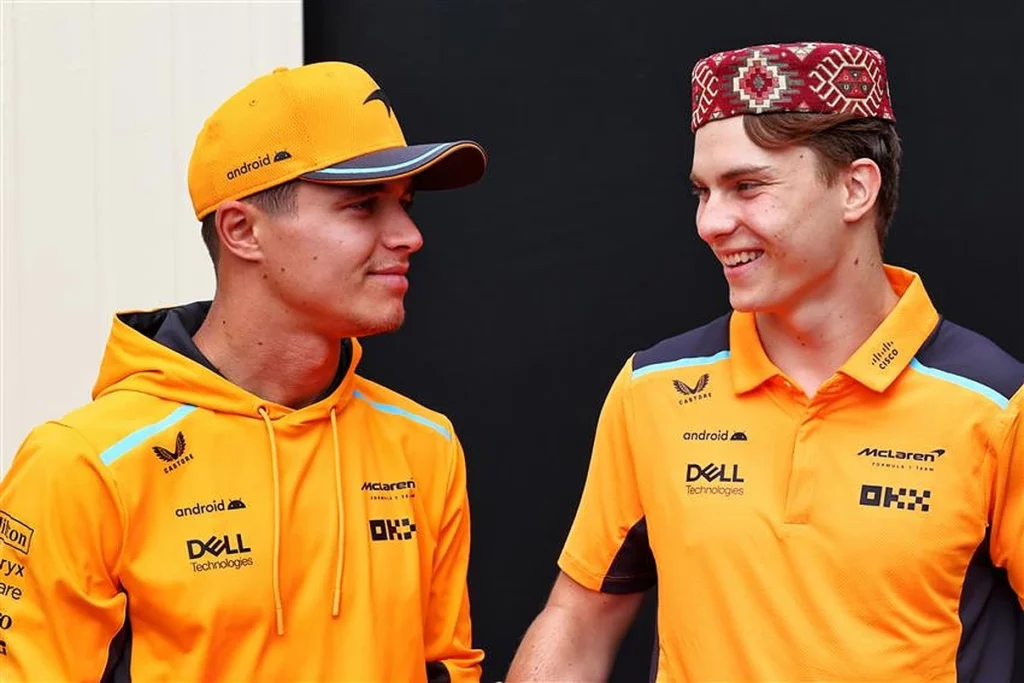 Want to work in Formula 1? Browse the latest F1 job vacancies
Hamilton watched on as Russell tried to get past Norris on the final lap, only for the 25-year-old to clip the wall at Turn 10 and crash into the barrier.
The rostrum puts Hamilton just four away from 200 podiums, something he could reach before the end of the season.
When asked about whether he could reach 200 podiums before the end of 2023, Hamilton comically asked Sainz and Norris if they'd even completed 196 races.
"Jheez, two hundred?" replied Hamilton in the post-race drivers' press conference.
Article continues below
The Mercedes driver then comically turned to Sainz and Norris and asked them: "You guys haven't even done 196 races, have you?"
Both drivers shook their heads, before Norris said: "Haven't even done one hundred!"
Norris has only started 97 races whilst Sainz has started 178, meaning the Singapore GP winner has almost started as many races as Hamilton has claimed podiums.
In many ways, it further highlights the amount of success the 103-time race winner has had in F1, although he's still striving to improve.
He remained disappointed after the race to have missed out on pole position on Saturday, with him recognising that the W14 was quick enough in Singapore to start P1.
Hamilton praised the team for their excellent strategy though which saw Mercedes take a risk by completing an extra pit-stop, something the Stevenage-born driver was a huge fan of.
Despite this, the Briton recognises that more laps were needed to get past Sainz and Norris at the end, due to how hard overtaking was.
READ: Calls for Michael Schumacher to be stripped of championship
"It's all in hindsight but I think, the thing I'm most disappointed with was that yes, George was so close to pole yesterday, I should've been on pole yesterday. But then, we had a good race," Hamilton told Sky Sports F1.
"The race was kind of textbook. The team did a great job with the strategy. I'm in my element in the race, qualifying just needs to get better.
"George was great all weekend but I think as a team we risked it at the end and took the chance, and I love that the team is doing that.
"But it was a big gap to close up, it was definitely hard to overtake those guys at the end of the race. We probably needed another five or 10 laps and we'd have got them."