Ferrari's Carlos Sainz has revealed he tried to push harder into the final corner during his final qualifying run in a bid to get pole, but a mistake cost him over five tenths.
Red Bull's Max Verstappen had been in imperious form throughout the session on Saturday, and dominated the third and final qualifying session to take pole.
On the last run, Sainz had set the fastest first sector of anyone, before the Dutchman went quicker in sector two.
READ: Alonso fires warning at Verstappen for first lap of Canadian GP
The exit of Turn 10 and the run through the final chicane are the two opportunities in the final part of the lap to gain time, and Sainz tried to take additional risk into the final braking zone.
However, he overcooked it and was forced to collect the rear on the exit, costing him a place on the front row as Alpine's Fernando Alonso set a splendid lap to snatch second.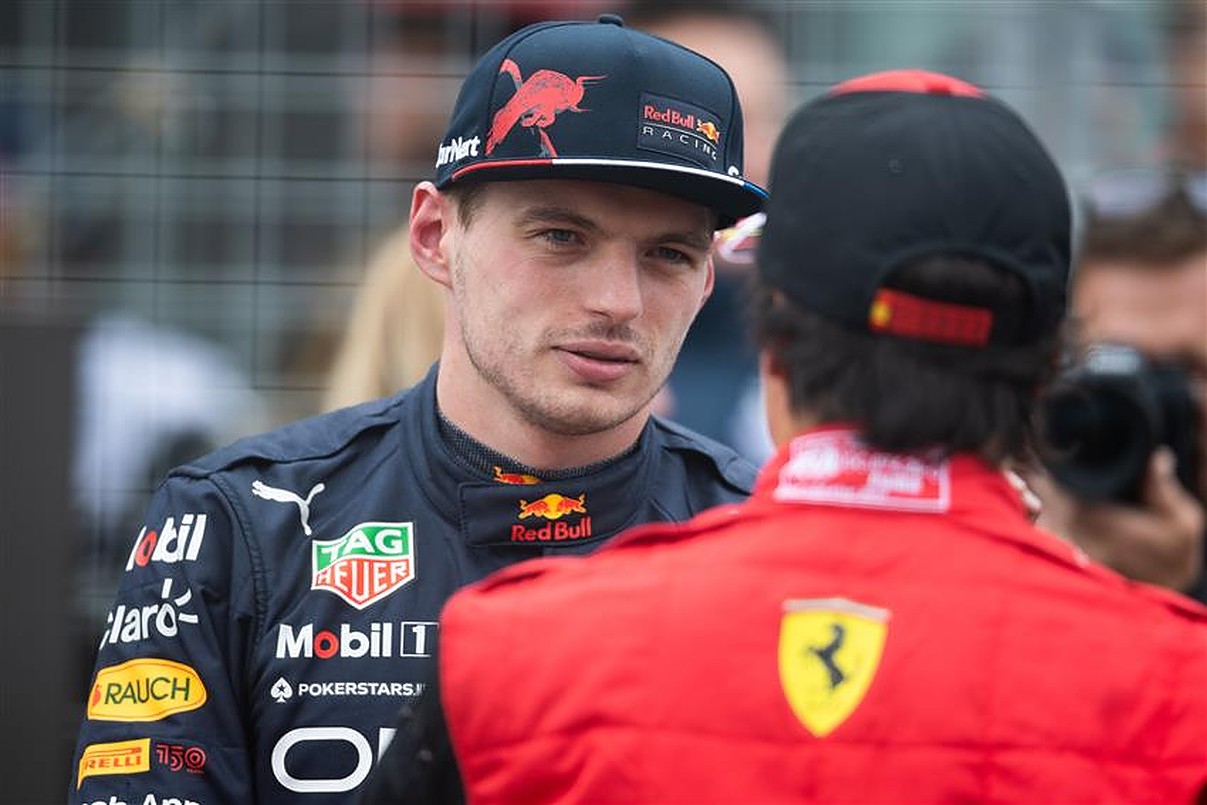 "I tried to get back that last tenth or two that Max had an advantage on us during the whole day really," explained Sainz.
"[I] wanted to get it but in the end it cost me probably more than what I was going for but it's how it is.
"Very good sector one then in sector two I started to feel the lap going away from me, and into sector three I decided to push really hard the last corner to see if we could get pole, it ended up costing me more than half a second."
Article continues below
READ: 'George's way happened to be a lot better': Hamilton reveals car set-up change after qualifying P4
Charles Leclerc will start 19th after a power unit change this weekend following two failures in the last three races, while Sergio Perez's crash in Q2 sees him start 13th.
The result is that Verstappen and Sainz are the only Red Bull and Ferrari representatives at the front of the grid for Sunday's race, providing the Spaniard with a chance to final seal his maiden win if he can get a good start and clear Alonso early.
"[It is] important we can get behind Max as soon as possible," added the Ferrari driver.
"From there, try and really push Red Bull into a strategy or into something different.
"I think we have a good chance, we just need to make sure we get behind them as soon as possible if not pass them at the start."
Sainz has gone 148 race starts without a win, and only six drivers have started more without finishing on the top step.