Carlos Sainz endured a very mixed weekend at the Miami Grand Prix, with the Spaniard having at least come away from the fifth round of the 2023 Formula 1 season as Ferrari's top driver.
The 28-year-old looked strong throughout free practice and qualifying when it came to one lap performance, with the Spanish driver having secured third on the grid for Sunday's race.
Whilst Ferrari and Sainz expected reigning World Champion Max Verstappen to breeze through the field from ninth, there was some optimism that Fernando Alonso could be fought for third.
Sainz's opening stint on the Medium tyres kept him within distance of Alonso, whilst both were easily overtaken early on by Verstappen.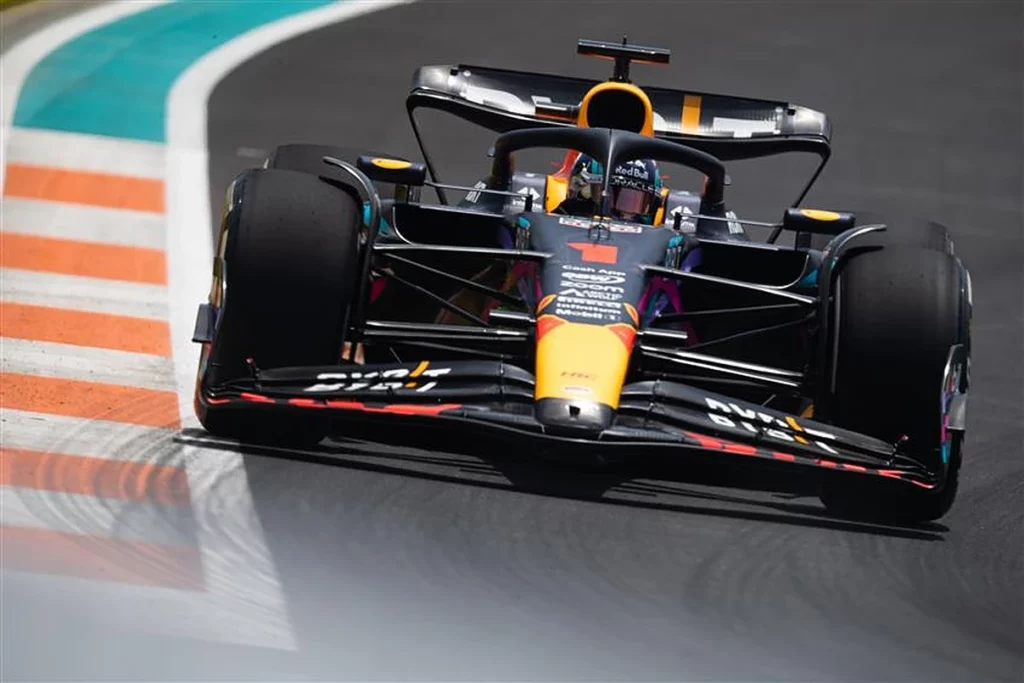 Want to work in Formula 1? Browse the latest F1 job vacancies
The Maranello-based team ultimately decided to attempt an undercut on Alonso, something they successfully did to some extent.
Alonso emerged onto the circuit behind Sainz when the two-time World Champion eventually made his pit-stop; however, Ferrari's strategy was undone after the Madrid-born driver was slapped with a five-second time penalty.
Sainz was awarded with the penalty due to have sped in the pit-lane, something which was immediately recognised by fans and pundits.
He entered the pit-lane far too quickly and massively locked-up as he went across the pit-entry line, where he was judged to have gone over the limit.
Article continues below
This effectively ruined Sainz's hopes of a first podium of the season, with him having later been overtaken on-track by Alonso as well.
Not long after being overtaken by his fellow Spaniard, Mercedes' George Russell also found his way past, demoting the Ferrari driver to fifth.
Sainz held on to fifth and took the blame for the five-second time penalty, which he admitted was "my fault".
Despite this, he was quick to criticise the SF-23 for having been "not consistent", with Sainz and Charles Leclerc having struggled for outright pace on Sunday.
"The pit lane entrance is my fault," Sainz told the Italian broadcast.
"I was pushing to overtake Alonso, and I didn't have enough time to slow down, but in the end, the penalty didn't cost us anything.
READ: Nikita Mazepin targeting 2024 F1 return
"We have to understand why the car is not consistent. The car is difficult to drive once you push with the tyres. We must know why we fight for pole on Saturday and then struggle on Sunday.
"We are in a position where we have to try different things to understand why we struggle so much in the race. From here to Barcelona, we will try several updates, but if there are no improvements, we will try to go in a new direction.
"Right now, we are fast in qualifying, but we have little flexibility on Sunday."