Team orders have been the talk of Formula 1 in recent weeks, with all three of the top teams being involved in some sort of communication drama at the Brazilian Grand Prix.
George Russell asked Mercedes if Lewis Hamilton would be allowed to fight him on a safety car restart, Charles Leclerc asked Carlos Sainz to give up his podium position and Max Verstappen refused to let Sergio Perez pass him despite clear instructions.
Verstappen's refusal to allow his teammate through led to Perez and Leclerc going into the final race of the season in Abu Dhabi level on points, with the Monegasque driver eventually coming out on top and preventing Red Bull's first ever one-two finish in the drivers' championship.
Leclerc's teammate Carlos Sainz has suggested that he deserved the runner up spot, having pushed Verstappen every step of the way in the early stages of the season before Red Bull began to dominate.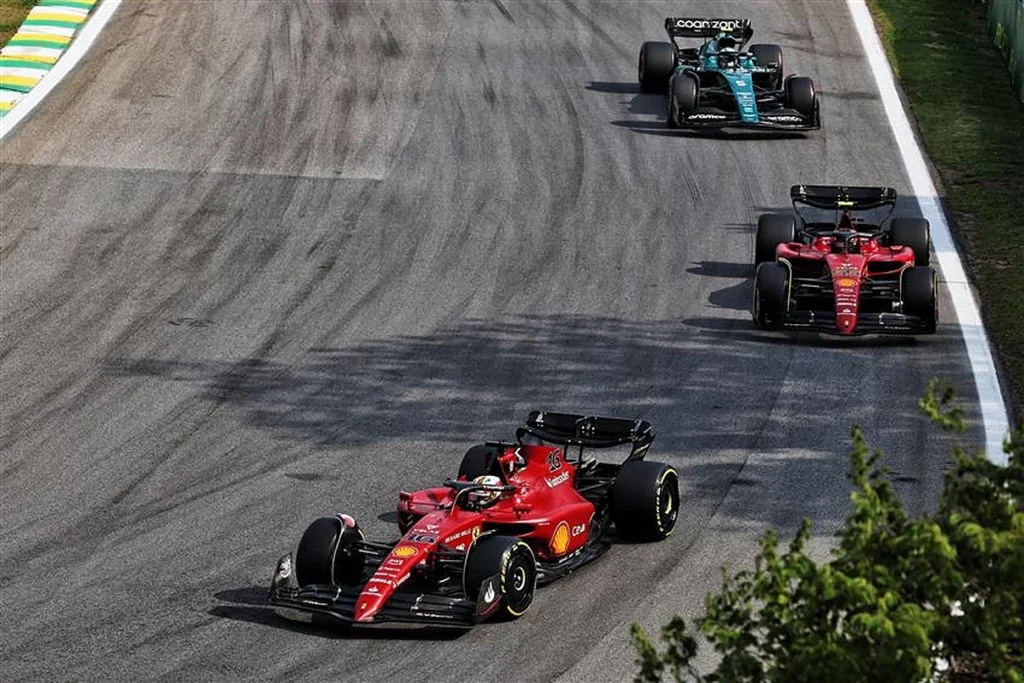 READ: Nico Rosberg reminds everyone of Daniel Ricciardo 'beating Sebastian Vettel in the same car
"I think he deserved to finish second this year," said Sainz.
"He has been super-strong all year with this generation of cars. He has been driving extremely well and I may have to adapt and change my driving to try and be closer to him.
"Congrats, because he did a great season on his side driving and he deserves that P2 in front of Checo."
The Spaniard has also suggested that it was Ferrari's willingness to execute their team orders while Red Bull argued theirs that made the difference.
Article continues below
Sainz had nothing to fight for going into Abu Dhabi other than playing the team game, and he has now said that he was more than happy to help out Leclerc.
"I think we worked as a team," he suggested.
"I had clear instructions before the race not to fight him at the start or around the pit stops.
"We executed a good weekend in that sense and I am happy for him, honestly, because I really think he deserves that P2."
READ: Mercedes reveal if Carlos Sainz incident caused Lewis Hamilton DNF
Sainz picked up the first win of his career in Silverstone this season and will be hoping for more after claiming that he has made significant improvements this year.
The 28-year-old has admitted that it took time to adapt to Ferrari, but is now seeing on the data that he can match Leclerc's lap times, which will come as great encouragement for the future.
The Scuderia will be hoping to sustain their title challenge next year, ironing out the strategy and reliability issues that cost them so dearly in 2022.