A standard Audi R8 is already a very fast car, with its 5.2 litre naturally aspirated V10 producing 602 horsepower.
However, there are some on-steroids models of the Audi R8 which are designed and tuned by leading car tuning companies.
READ: Lamborghini Price – How Much Does A Lamborghini Cost?
In this article, we'll explore some of these tuned Audi R8s, complete with their prices, specs and pictures.
Audi R8 Tuning – How Does It Work?
When tuning an Audi R8 – or any car for that matter – there are two approaches which you can take.
You can either buy an off-the-shelf tuned Audi R8 model from a dedicated supercar tuning company, or you can buy a standard new or used Audi R8 and then have certain components tuned to suit your individual preferences.
One of the best Audi R8 tuning companies is ABT Sportsline, which is based in Bavaria, Southern Germany.
In addition to being a car tuning company, they are also involved in motor racing, most notably competing in DTM (Germany's premier touring car series) since 2000.
ABT Sportsline's auto tuning arm primarily works on Audi models, but they also have some projects and concepts involving cars of other Volkswagen brands, such as Škoda.
Article continues below
What Is Their Best-Tuned Audi R8?
Their fully tuned Audi R8 supercar produces around 620 horsepower and 580nm of torque. This allows it to go from 0 to 100kph in 3.2 seconds and reach a top speed of just under 330kph.
They achieve this by fitting a new exhaust kit, altering the engine mapping, and adding a body kit and a rear spoiler for better aerodynamic performance and a much more aggressive look.
They can also modify the interior of the car as per your needs and can make various other customisations to your Audi R8 to help you design the car of your dreams.
In addition to the improved power output and acceleration as a result of these performance tuning upgrades, the car also sounds much better, as you can discover by watching the video below.
Prices & Pictures
Depending on what kind of upgrades you want, the total cost of tuning your Audi R8 with this auto tuning company will be anywhere from a few thousand dollars all the way up to around $50,000.
If you don't already own an Audi R8, you will also need to factor in the cost of buying and insuring one.
See below for some pictures of their tuned Audi R8s, complete with a body kit and rear spoiler.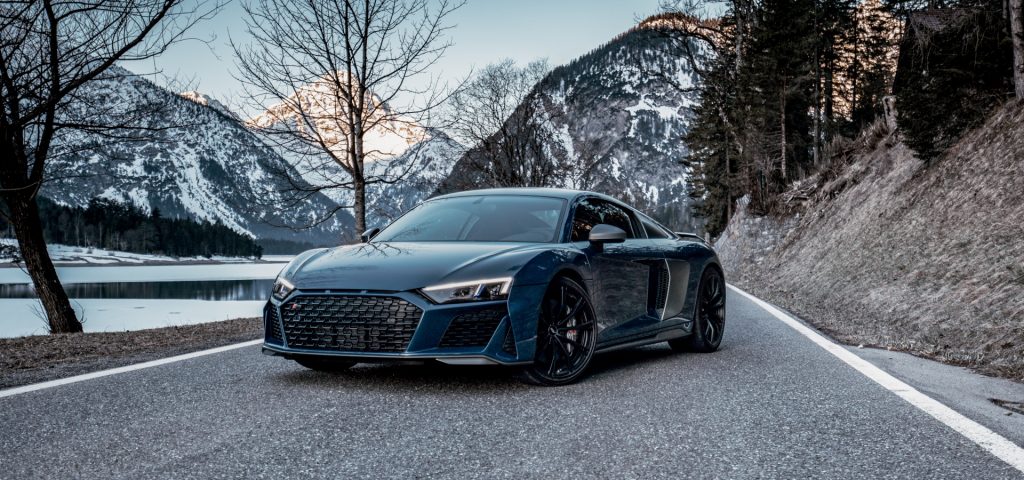 READ: Mick Schumacher Could Race With Ferrari In 2023 – Mattia Binotto