Aston Martin technical director Dan Fallows has reaffirmed his team's commitment to Mercedes, stating that the team is happy with its components supplier despite the poor showing from the Silver Arrows.
While Mercedes has found themselves struggling for podiums, Aston Martin has secured four P3 finishes out of five races, showing that the Silverstone-based constructor hasn't been held back by the parts they've received.
In the past, only teams who have made all of their own parts have stood a real chance of securing the championship but, this season, Aston Martin is looking to end that trend, pushing Red Bull for podium places.
Aston Martin currently receives customer engines, gearboxes and rear suspension parts from Mercedes, as well as sharing the team's wind tunnel facilities in Brackley.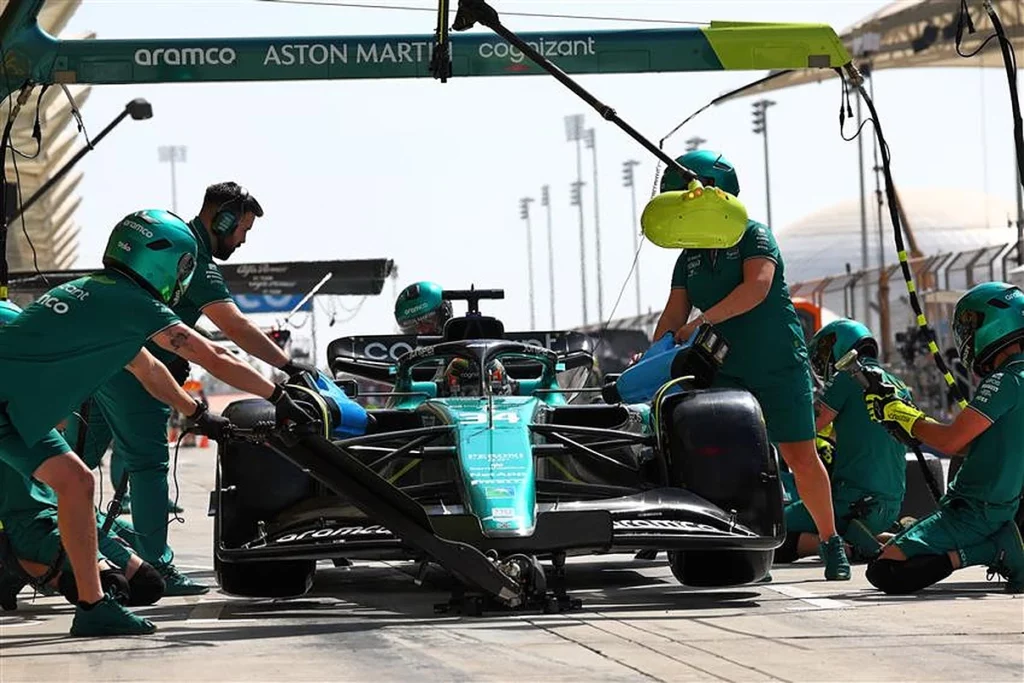 Want to work in Formula 1? Browse the latest F1 job vacancies
"We're very happy with what we get [from Mercedes]," Fallows told reporters.
"I don't think anything that we get from Mercedes is limiting our performance.
"We obviously have gearbox and rear suspension, and the power units as well," he confirmed. "But so far I find absolutely no reason to wish we had everything else apart from what we get from them.
"We as engineers obviously work around the constraints that we have," he pointed out. "Does any of that stop us achieving the goals that we want to achieve? No, absolutely not, so I think we're very happy with the relationship.
Article continues below
"From my point of view, that aspect of the power units and gearboxes is something which we're very pleased with," he said. "In many ways, it's quite gratifying that I don't have to worry about it."
Fallows joined Aston Martin in 2022, having spent the last 16 years at Red Bull, with his arrival coming amid a revival in his new team's fortunes on the grid.
"I've been at the team for just over a year, we've come a great distance, and we're very focused on what we're trying to do this year," he said.
"We're very much focused on the short-term, and then on what we can achieve in 2024.
"We think we've made a very big step this year. But we still have a little way to go, and I think honestly I wouldn't point to sort of one single area of it. I think we just need to improve everything, really.
"We do we need to sort of consider where we are relative to the Red Bull," he added.
"The Red Bull as a concept has been evolved for a bit longer than ours.
"We obviously very publicly went to a different concept early last year and we're still developing that," he explained. "It's not necessarily that I think our car has particular strengths in some areas.
"I think we have managed to generate a car which is reasonably capable in a lot of different areas. We can tune it to what we believe is the optimum for that particular track.
"[But] we have to optimise our car for every particular circuit, which means that sometimes there may be aspects of whether it's low-speed, high-speed corners, which aren't quite as strong as some other competitors.
READ: Ferrari vice-president breaks silence on Fred Vasseur amid poor season
"I think there are areas we believe where we're relatively strong," he stressed. "It's just that we want to kind of build on the speed that we have and keep going with the same philosophy."
Aston Martin are currently 122 points behind the title leaders, as Red Bull have secured every victory of the season, including four 1-2 finishes.
While currently unlikely that Aston Martin will unseat the title-leaders, a P2 finish would be a substantial improvement for the team that finished last season in seventh place.