Sebastian Vettel suffered floor damage during practice ahead of the British Grand Prix, costing him valuable running time as a result.
The first practice session was all but rained off as Valtteri Bottas set the pace, so more emphasis was placed on a busy FP2 session as the drivers headed out to try and make up for lost time.
Aston Martin have brought upgrades to this weekend, including a new floor, but Vettel was brought into the pits and told to switch off after he sustained some damage to the newly installed part.
"Stop the engine Sebastian, the floor is damaged," said his engineer.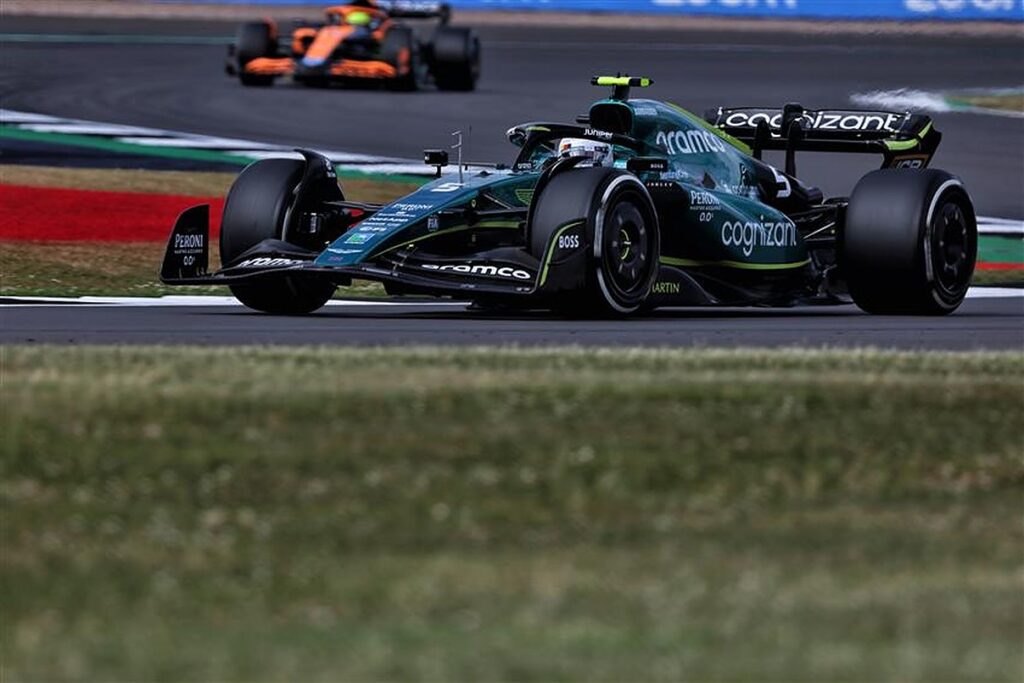 READ: Aston Martin reveal 'many other problems' have prevented Vettel contract talks
"Ok, I didn't go off or didn't go wide anywhere," replied Vettel.
"I think the floor itself is weak Sebastian," was the slightly concerning response from his engineer.
The German set 20 laps in the second session while team-mate Lance Stroll, who slid off into the gravel at the end of first practice, hit the 17-lap mark as he ended the day 10th fastest, two positions ahead of the four-time champion.
Due to the lack of running on Friday, Vettel is not entirely sure where the British side sit in terms of relative performance.
Article continues below
READ: Aston Martin boss has good news for Vettel fans ahead of British GP
"I don't know yet," he said after practice.
"I think nobody did a lot of laps so we only had one session.
"We had some small issues that stopped us from doing more laps than we wanted this afternoon, but now we'll have a good look and see where we are tomorrow."
Elaborating on the floor damage, the 34-year-old confirmed that there is no serious damage; it was merely an inconvenience to the team's session.
"It's a fast track so I didn't go off anywhere but I guess with these cars everybody is quite low, so I think we need to have a good look," added Vettel.
"[It's] nothing that we can't repair but probably we didn't manage to repair in time inside the session that lost us a little bit of time but tomorrow we'll be fine."
Aston Martin head into their home race eighth in the Constructors' Championship after Stroll's point in Canada took them above Haas and into eighth.