Alpine managed to hold on to fourth place in the constructors' championship despite Fernando Alonso being forced to retire from yet another race in the season finale in Abu Dhabi.
McLaren had managed to push the French team all the way until the end, however their driver pairing of Lando Norris and Daniel Ricciardo just did not have enough to topple their rivals and become the 'best of the rest'.
It has been somewhat of a one man effort however this season, with Norris bringing home an impressive 122 points for McLaren, while Ricciardo only managed a lowly 37.
The Australian never really managed to get going with the team from Woking, with his shocking win in Monza last year proving to be a false dawn, with many thinking it would have been the start of a resurgence for the 33-year-old.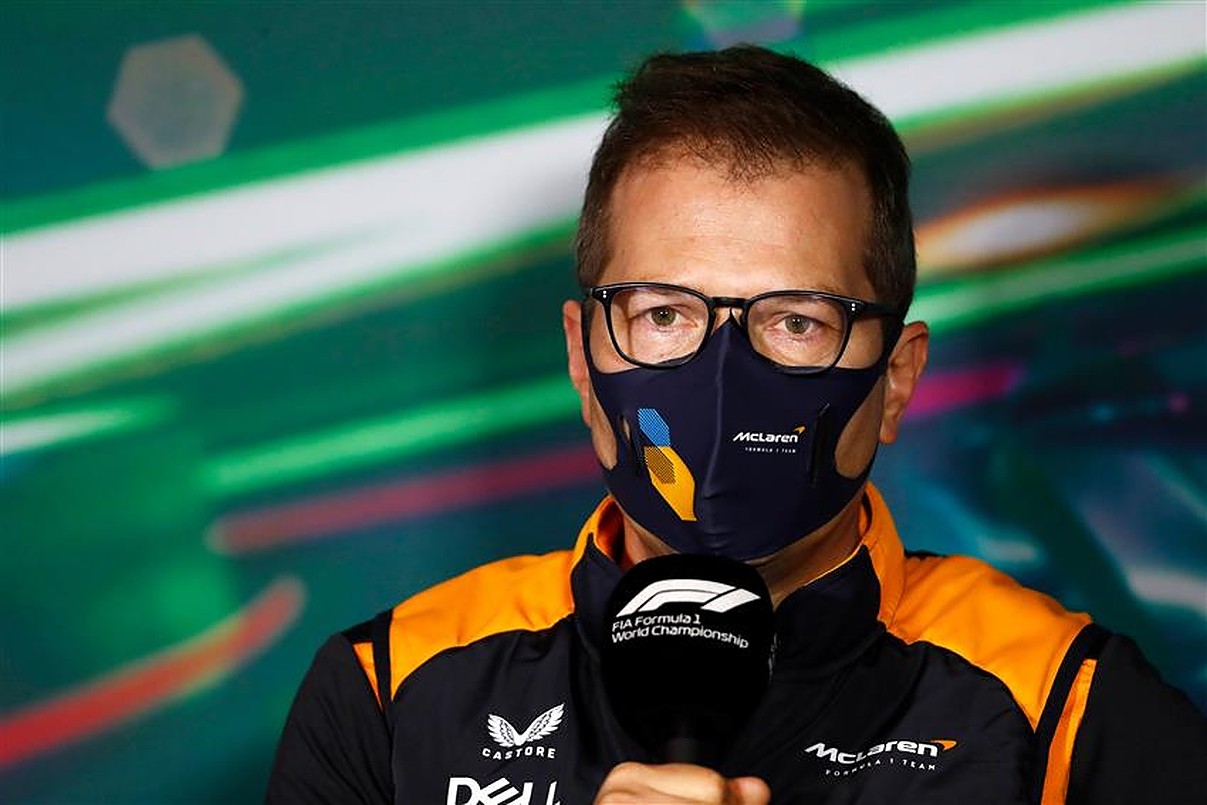 READ: Sergio Perez's father makes surprising claim about Max Verstappen
Instead of criticising the performance of the former Red Bull driver, team principal Andreas Seidl has praised Norris for performing above expectations and establishing himself as the best driver outside of the title challenging teams.
"It was a positive outcome that Lando could actually score P7, which means he was, let's say, best of the drivers that were not within the top three teams.
"Which shows again that Lando was doing an impressive season, even if the highlight results haven't been there because he didn't have the car this year."
The German has told the media that he has accepted his responsibility for the team's failure to get the best out of Ricciardo, who on his day is one of the best drivers on the grid.
Article continues below
"In the end, I'm aware as well about my responsibility and the team's responsibility in order not to get it to work together with Daniel in the way we were hoping for, despite great commitment that was done on Daniel's side and on our side."
READ: Toto Wolff claims Guenther Steiner doesn't 'think so well'
On paper McLaren were said to have had one of the strongest driver pairings on the grid this year, and with the team beginning to challenge for podiums towards the end of the 2021 season, fans had high hopes for the team under the new regulations.
It was not to be for McLaren however who even started the year as backmarkers, after severely lacking pace at the opening race weekends, however they did quickly improve as the season went on.
Norris will be paired with Oscar Piastri next season, giving the Brit his first taste at being the senior driver after spells learning from Carlos Sainz and Ricciardo, another step forward in an already impressive career.